Requirements
2) Add your Website to IMGHaste
4) Use your own CDN
5) Configure your own CDN ttl (assets expiration time) to 1 year
Setup an Agency Account
First of all you have to ensure that you have entered your agency domain name to IMGHaste dashboard as a website (origin). For agency's plan only there is an additional option on the main menu Agency Settings as it shown on the next figure.

The first page of the settings page is dealing with account's agency settings.
At this point you can select a registered domain name to act as your main domain of your agency service.
Note: It can not be changed after the inital setup (for emergency cases, please contact our support team).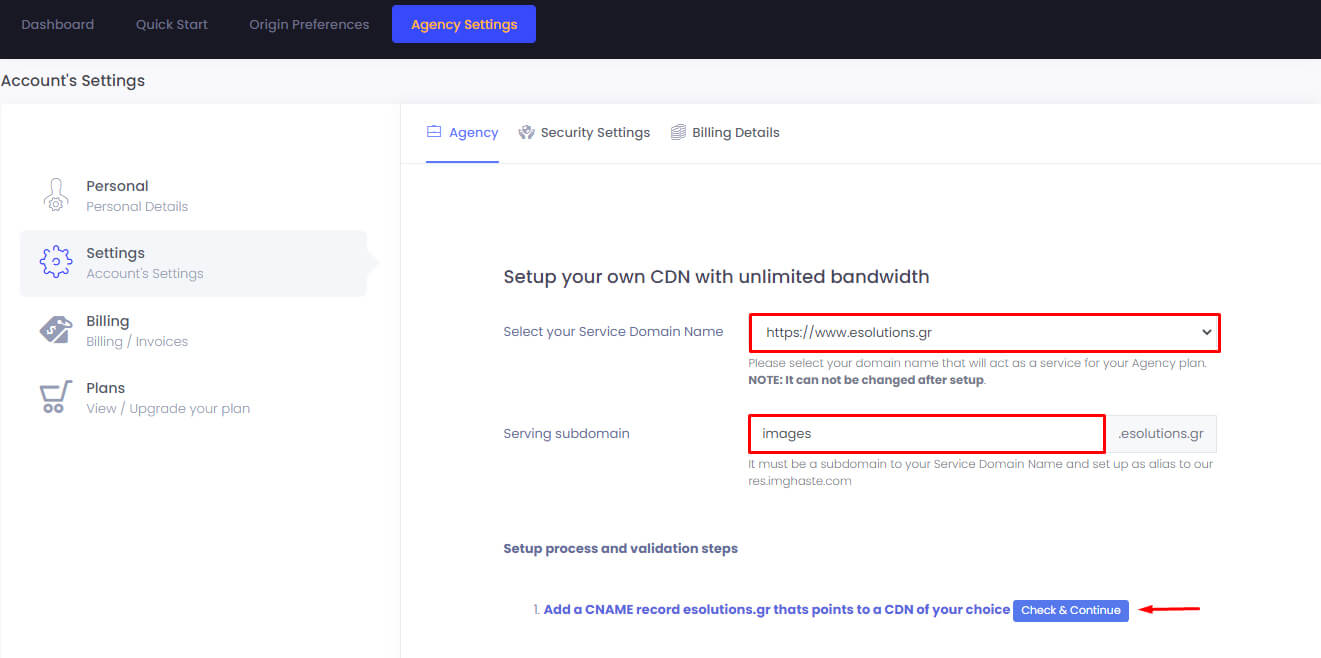 Write down to serving subdomain field your desire subdomain to act as your agency service on your own CDN as shown on previous figure.
Based on your own CDN selection, our wizzard will provide you information about the configuration steps that need to take place from your own side.
Please select your own CDN provider. Your choice will lead you to specific instructions on how to configure your account. You can perform a check of your setup by selecting the settings validations process after the instructions. This step must be completed in order to continue to next step of setting up your own CDN.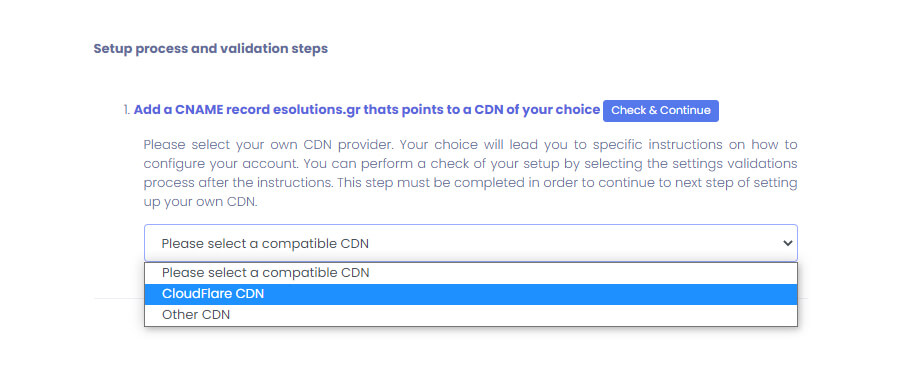 Currently wizzard provides information about CloudFlare CDN setup. Updates will come and more CDNs will be supported by our wizzard. If you need instructions on how to setup other CDNs please contact our support team.
CloudFlare CDN setup
CloudFlare setup can take place in a single step. Please add a CNANE record on your service domain for your desire alias that points to res.imghaste.com. Therefore you have to edit your DNS records of your domain name and add a CNANE record as it is shown in the next figure.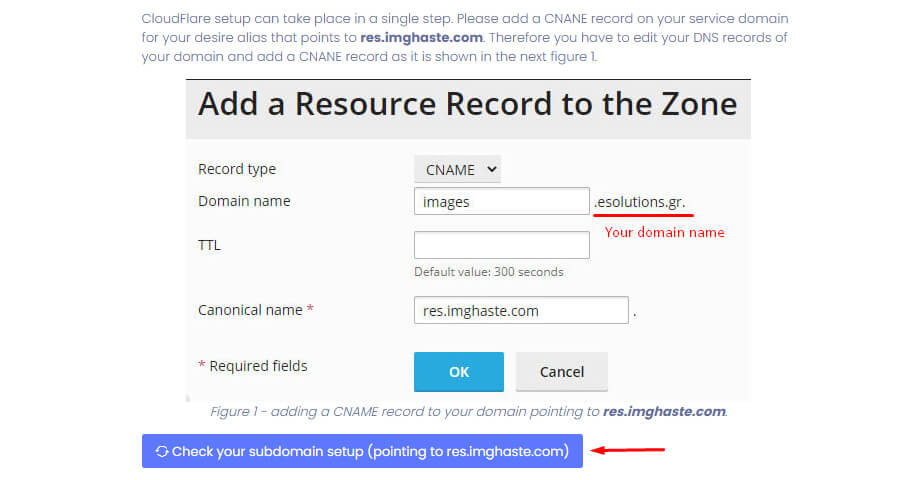 When cname record is added to your agency serving domain name, please vlaidate your configuration by pressing the button "Check your subdomain setup (pointing to res.imghaste.com)" as presented on the previous figure.
Our agency setup wizzard will validate your CloudFlare settings and If everything is configured correctly you will notificed to update ("Save") your agency settings to your account.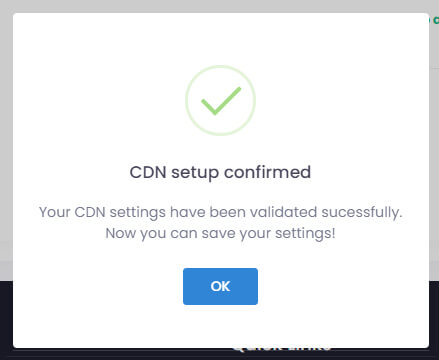 Important: At the end of the validation process you must save your agency settings.

Press Update & Check Settings.
If you need any further information or assistance do not hesitate to contact our support team.