IMGHaste is using a recent technology called service worker in oreder to provide an optimal personalised image optimisation solution to your website and the best possible user experience to your website visitors.
This technological approach is undetectable from performance and optimisation measurements tools such as GTMetrix, Google Insight and others.
Requirements
2) Add your Website to imghaste
In order to check if a website is been optimised by IMGHaste using our official IMGHaste wordpress plugin, you have to follow the instructions below.
Please disable option "Bot Traffic" from IMGHaste wordpress plugin settings
Visit the website you want to check if IMGHaste integration has been completed.
Open browsers development tools by pressing F12 for Google Chrome and Internet Explorer and Firefox.
Navigate to console tab and refresh your webpage by pressing F5. You will see IMGHaste logo appears to your console, as appears to the next figure.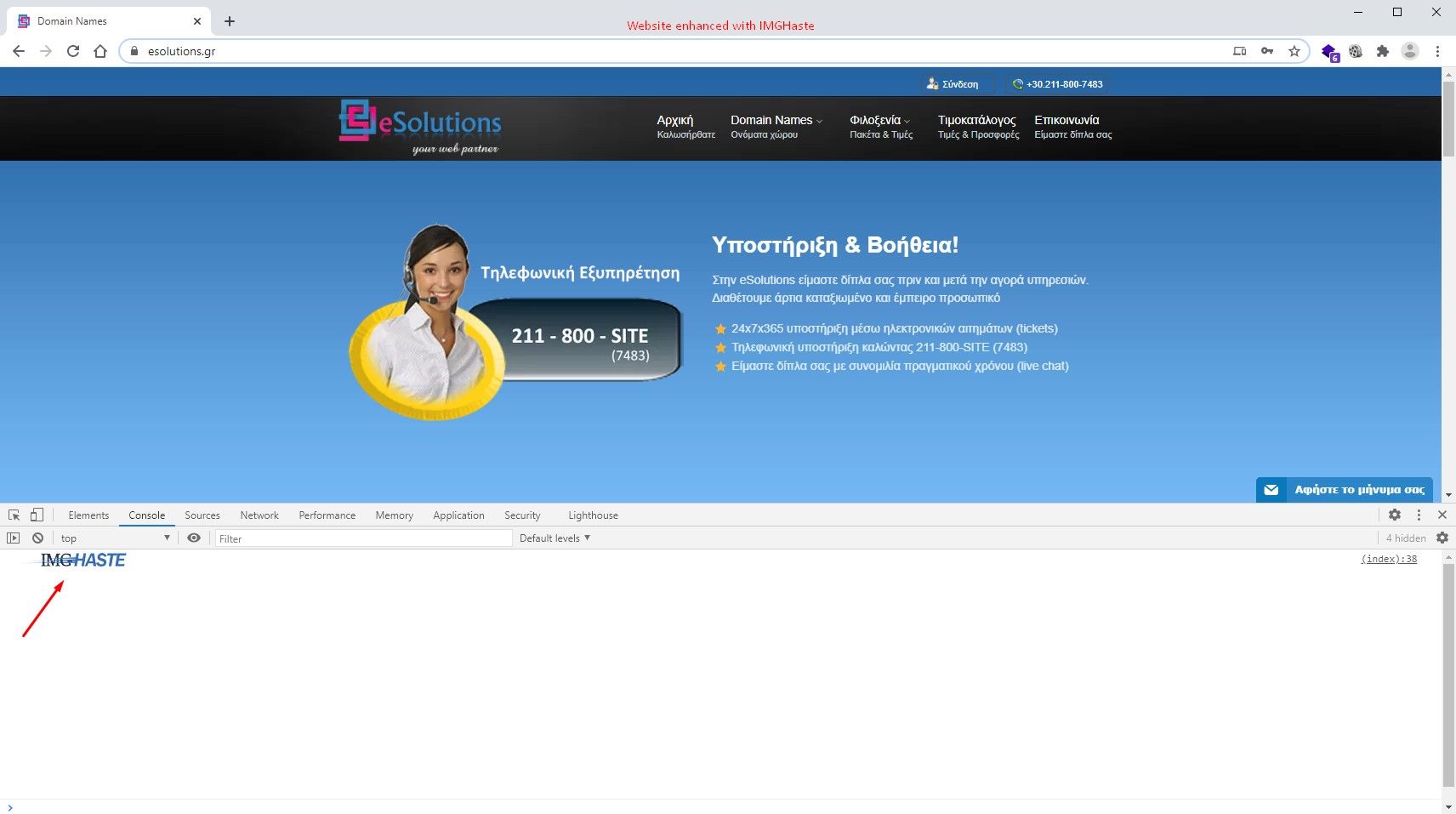 Moreover proof of IMGHaste enhancement in action for a website is the intructions of how to measure IMGHaste performance for a website.