We created imghaste so it can be platform agnostic.
Reading takes: 1 minute.
Basic integration
Integration process is very simple. You just have to install our Service Worker on your Website.
You can watch a video tutorial on how you can add a new website and configure it usinga wordpress plug in.
Add your Website / Origin
You may add your website / origin by Clicking top left button "Add Website / Origin Server"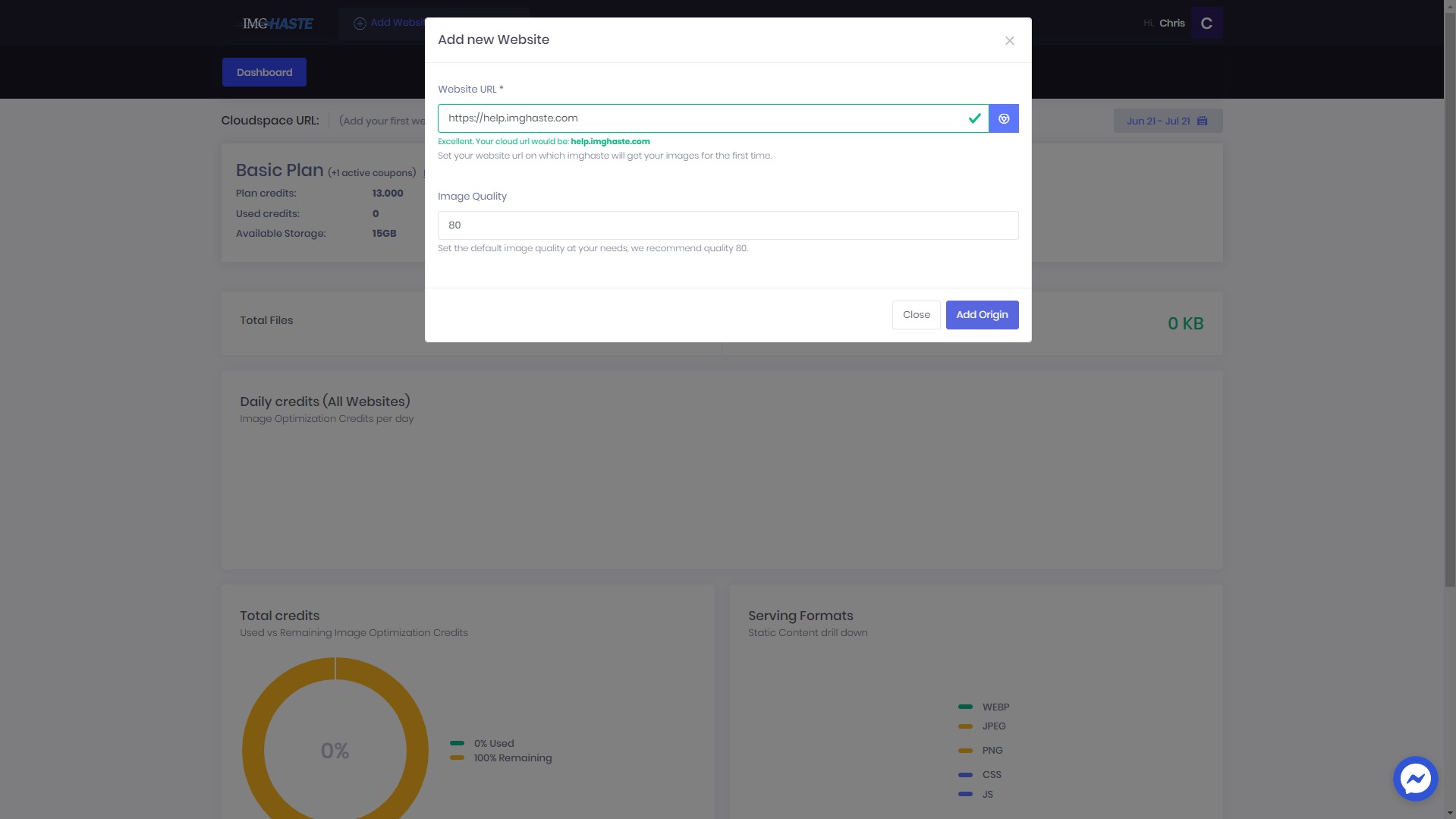 Your website needs to be:
https
service worker free
Please follow the Quick Start wizard which will guide you through.
You can register for an account at IMGHaste. If you are using WordPress and install IMGHaste wordpress plugin. Otherwise, if you are have a custom website or other than a Wordpress one, you can perform an easy manual integration within three simple steps.
Check your Website for compatibility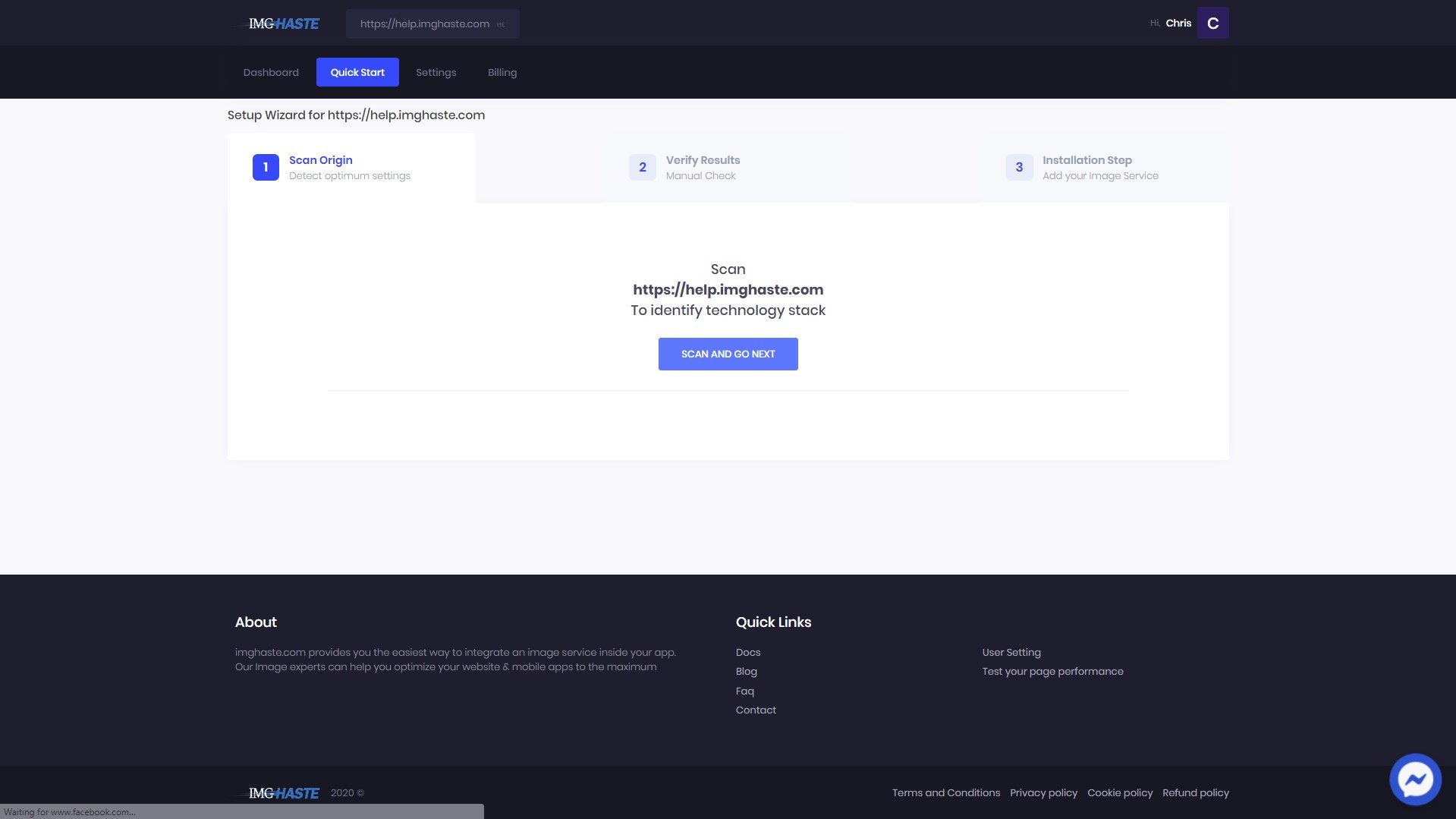 Proceed to Installation
Custom Integration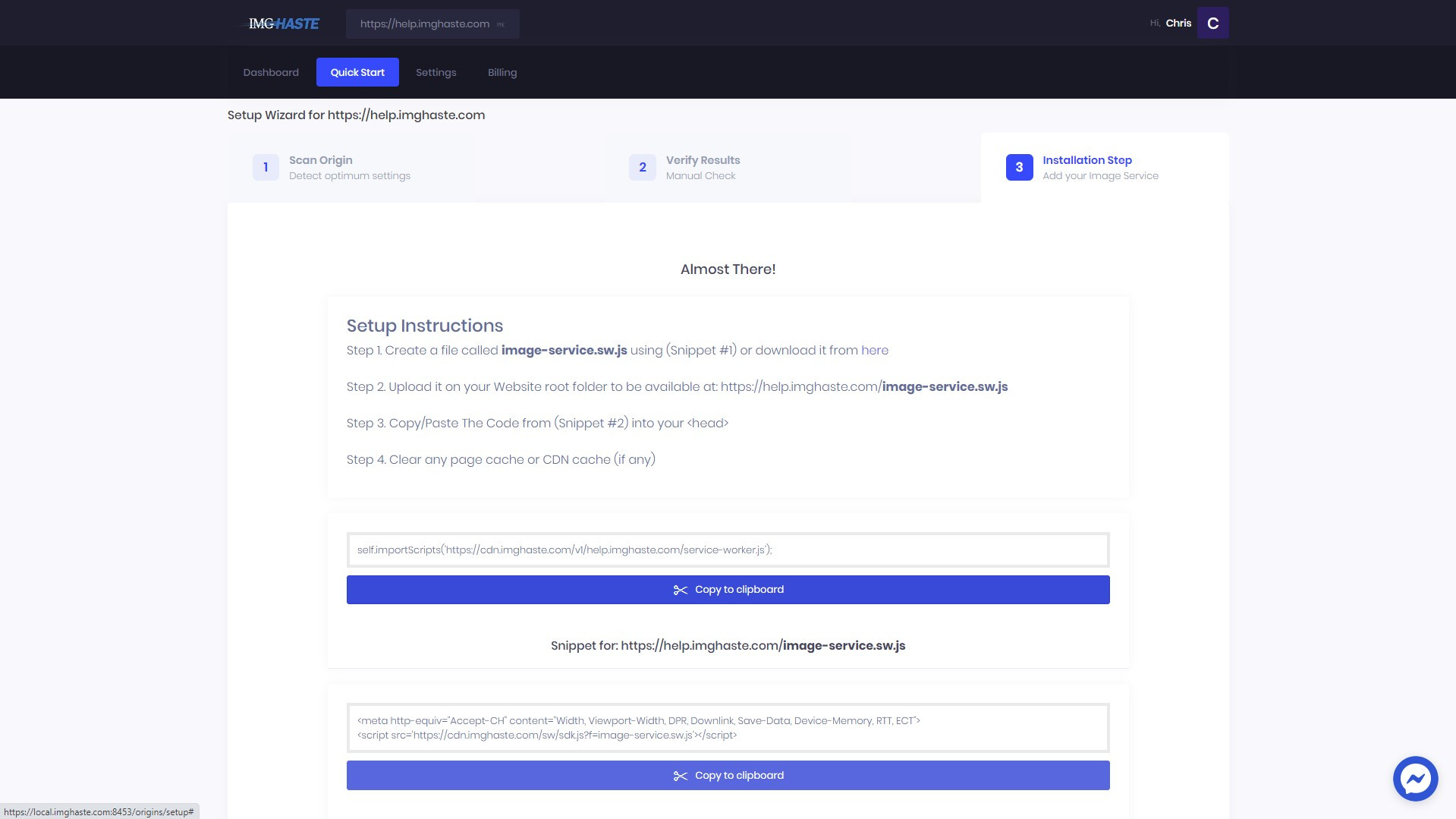 Wordpress Website